While using the Advanced Custom Fields plugin for your custom fields, you can easily set content visibility based on your ACF meta.
For this to be successful, you will need to utilize the Post / Page section to specify the target post, post types or taxonomy and also specify the meta in use within the Meta Field. Below is a sample screenshot on this: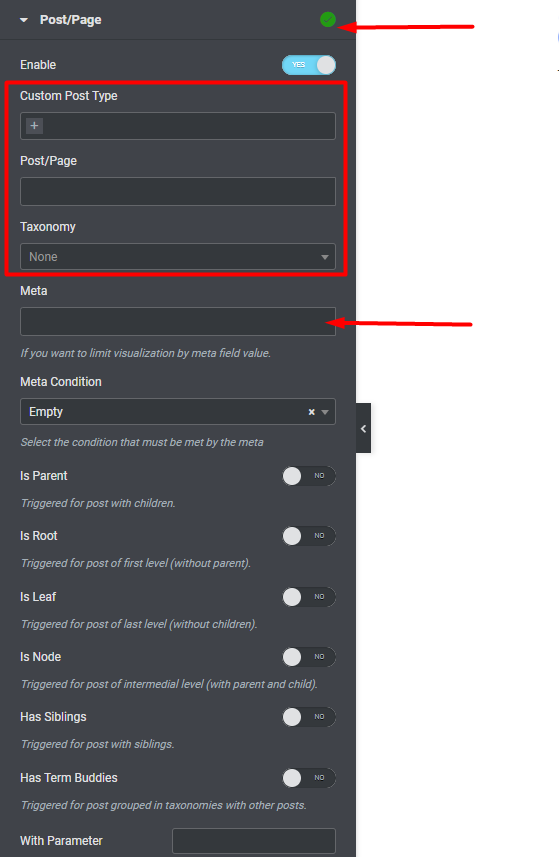 For a more detailed explanation with an example, you can check out our blog post here: How To Use ACF Fields To Determine Content Visibility .