WordPress forums serve as a great avenue to share and discuss information. To facilitate this, forum plugins come in handy in setting up forums within your website. Examples of forums include discussion boards, community boards as well as question and answer platforms.
A number of plugins that can help in the creation of forums are available. In this article, we have narrowed down to some of the best 8 forum plugins that you can consider using within your website to create a forum. These include both free and paid plugins. We will also cover the importance of forums within your website.
Table Of Contents
Why Have a Forum In your WordPress Site
Best Forum Plugins For WordPress
Why Have a Forum In your WordPress Site
Forums serve as a great way to build online communities within your WordPress site. A couple of reasons as to why you should have a forum in your WordPress site include:
User Engagement: Forums enable users to fully engage with each other This way they are in a position to exchange ideas, opinions, ask and answer questions on a particular topic. This sort of engagement keeps users involved within your website and they will keep coming for more information.
Community Experience: Forums bring in the sense of a community since members are in a position to actively communicate.
SEO boost: When a topic in your forum is actively discussed, this helps in providing an SEO boost to your site since this is an indication to Google of the high activity being generated in your site. This kind of traffic is considered by Google as organic traffic. Such content is hence likely to rank higher, hence providing a significant SEO boost to your site.
Acts as a support avenue: The fact that members are in a position to ask questions and receive answers to them, then this makes such forums act as a support avenue. Users don't need to submit support questions to the respective product support teams.
User Feedback: Forums also act as a source of user feedback about a particular product. Product owners are in a position to receive genuine feedback about their products. Based on this information as well, they are in a position to identify areas in their products that need improvement.
Research: With the help of forums, products owners are in a position to carry out a research on content or features that their users like. This is based on the topics the forum members post as well as the discussions revolving around them. If product owners act upon such information, then they are likely to satisfy their users' needs or requirements.
Product Marketing and Testing: Forums serve as a great way to market products since the product owner is in a position to communicate directly to the product users.
Product owners can also avail a product for user testing before the final release in forums.
Best Forum Plugins For WordPress
Since we have highlighted the importance of forums, now lets look into some of the best forum plugins that you can use to build your WordPress forum.
bbPress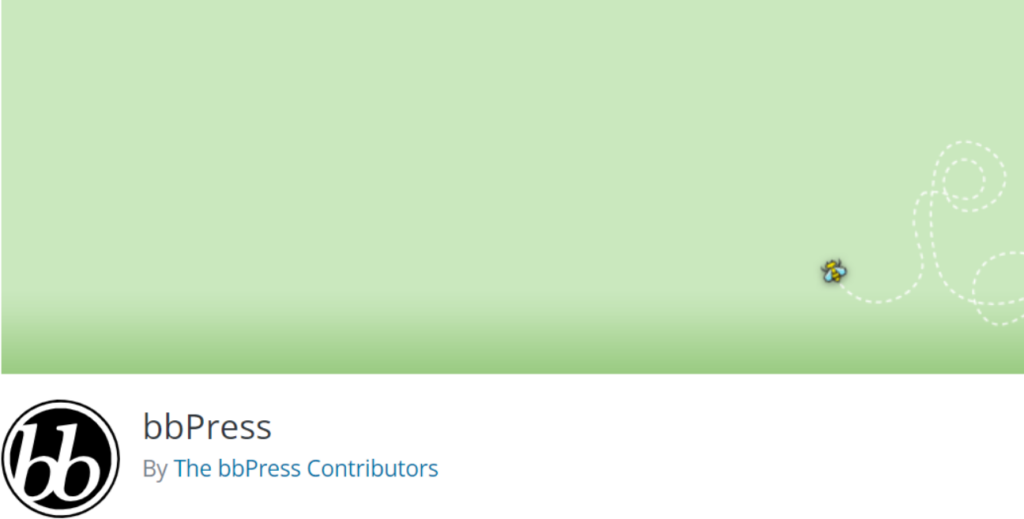 bbPress is a popular forum plugin that is used in integrating forums into your WordPress site. The plugin is quite considerable for users that want to create a small forum but with more functionalities.
The bbPress forum plugin was built by the WordPress contributors. It hence will smoothly run within WordPress core. The plugin is also easy to install and use within your website.
bbPress is a free plugin and has over 200,000 installations as it currently stands. The plugin is also highly reliable since it is regularly maintained. Bearing in mind the plugin was first released in 2011, it is quite commendable considering that many forum plugins have come and gone.
Pros
Compatible with a wide number of extensions to enhance functionality
Well documented and with numerous tutorials
It is free and open-source
Easy integration
Cons
The plugin only offers basic functionality. You will need to add extensions in order to incorporate advanced features
Lack of visual appeal on the interface
BuddyPress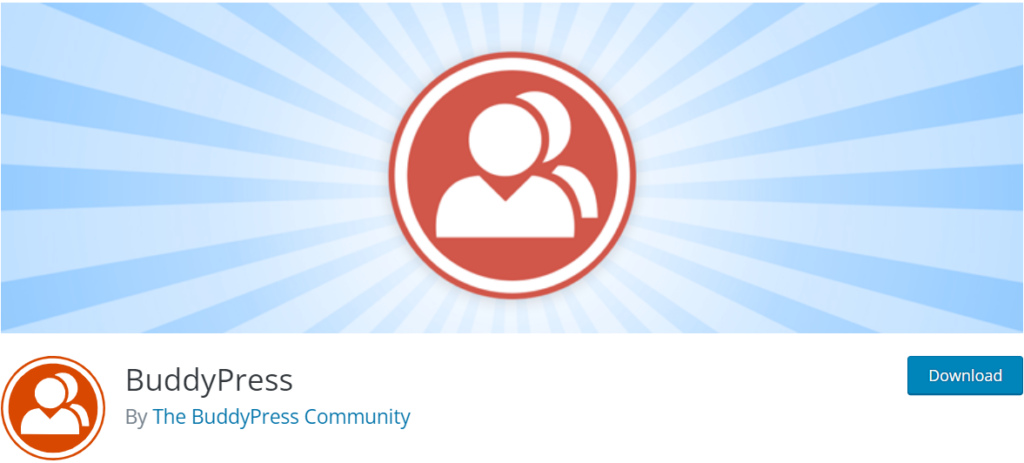 BuddyPress is a social networking software. The plugin can be used in creating a social networking community. Similar to bbPress plugin, the BuddyPress plugin follows WordPress coding standards and is developed by WordPress contributors.
The BuddyPress plugin is an open source plugin hence it is free. It is also easy to integrate and use.
With the BuddyPress plugin, users can create user profiles, private and public groups, send private messages, friends requests, receive notifications and many more.
The BuddyPress plugin can also be used alongside the bbPress plugin to create a standard forum. With the help of the free BuddyBuilder and Elementor plugins, you are also in a position to customize the default BuddyPress templates to your preference.
Pros
Easily Integrates with WordPress themes
Enables you to easily create a social networking site
It is free
Cons
In order to create a community with advanced features, you will need to integrate third-party plugins that provide the feature(s).
Asgaros Forum

Asgaros Forum is a lightweight forum plugin used in creating discussion boards within your WordPress website.
The plugin provides a simple content management that is easy to setup. Users are also in a position to enjoy features such as the polls feature for online surveys, feeds and notifications within the boards, file uploads, board statistics, integrated SEO optimization and many more.
Pros
Asgaros forum is free
Support for file uploads
Board statistics to enable you determine the discussion board performance
Polls option
Multisite compatible
Cons
Limited plugin integrations to enhance its feature list
WpForo

WPForo is a robust and feature-rich WordPress forum plugin that enables you to create modern WordPress forums within your website.
The WPForo forum plugin provides a number of features. Some of these include: 4 different design layouts, live user notification, built-in user group system, topic subscription, forum member ratings and badges, BuddyPress integration.
Pros
Easy integration with BuddyPress plugin
Multiple layout options
Member ratings and badges feature
Social network sharing buttons
Integrated SEO functionalities
Cons
Complex settings for beginners
Need to purchase addons to enjoy more forum features
WP Symposium Pro

WP Symposium Pro plugin enables you to create a functional networking platform. The plugin can be used to also create a forum but is more suitable for activity walls.
The plugin adds networking features to your WordPress site. Users can create and manage their profiles as well as maintain their activity wall. It is great for schools, gaming sites, clubs, support sites and many more.
WP Symposium is available both as a free and paid plugin.
Pros
It's customizable. This is made possible by the help of Shortcodes
It is multilingual
Highly compatible with most themes and plugins
More features can be added with the help of premium plugins
Provides both social networking and forum functionalities
Cons
Limited features in the free version of the plugin
DW Question and Answer

DW Question and Answer is a forum plugin that enables you to create a question and answer board within your website. An example of such a question and answer platform is Quora.
The plugin functionality upon setup basically involves users creating questions and other users answering the questions. This creates user engagement within your website. Despite the fact that the plugin hasn't been updated for a couple of years, the plugin does still work as expected.
Users can submit questions, answer questions, as well vote for the best answers to a question. The plugin also provides the question/answer follow function to ensure that you do not miss out on answers to a specific question. Also included in the plugin is an email notification feature and a sticky question feature.
The DW Question and Answer plugin is also available as a paid plugin: DW Question & Answer Pro – WordPress Plugin .
Pros
Captcha support which helps in controlling spam
Great for support sites or question and answer systems
Well documented
Cons
Limited features in the free version
The free version is not regularly updated
Discussion Board

Discussion Board is a free forum plugin that you can use within your WordPress website to setup a forum.
The plugin is intuitively easy to use. Upon installation, the plugin generates three pages. These include:
A page where users can register or login
A page with a form where users can submit new topics
A page with where users can view existing topics
With the plugin, you can easily manage who can easily post and access topics within your website as well as role specification upon registration.
The plugin does also have a premium version which incorporates more features.
Pros
Quick and Easy setup
The plugin is supported
Shortcodes for displaying topics and forms hence making it easy to use
Cons
Limited features in the free version.
Simple:Press

Simple:Press as the name suggests is a simple and easy forum plugin that you can use to create any type of forum within your WordPress site.
The Simple:Press plugin is available as a free and premium version. It has been in development for the past 13 years hence the plugin incorporates numerous features.
Included in the free version are features such as: the ability to create unlimited forums, creating sub-forums to any level, setting up forum groups, strong user group and permission system. The plugin also enables importation of data from other forums such as bbPress forums. This is made possible with the help of the Simple Press Forum Importer Plugin.
Pros
Simple:Press is SEO friendly
It is a Feature-rich forum plugin especially when using the premium plugin
Integrates with a vast number of premium plugins
Cons
You need to purchase a premium plan for advanced functionalities. The plans are however expensive compared to other premium plugins.
Conclusion
There are quite a number of forum plugin options that you can opt to use to create your online forum. Within this article, we have highlighted 8 forum plugins that you can consider using in your website.
The choice of the plugin that would be most suitable for your website depends on the type of forum that you intend to setup or rather the forum features that you intend to have in place.
We hope that this article enables you to select a forum plugin that you can use to build your desired forum. If you have any questions on the selections here, please feel free to reach out within the comments section down below.