Privacy policy is one of the website's key undervalued sections. As a matter of fact, it is among the most critical elements of the site. Through the legal protection of your site, the Privacy Policy should be high-quality, transparent and up-to-date, to ensure your site follows all legalities both national and international.
There are various legal issues that are maintained across the globe to ensure site owners are secured from the information they do submit within sites. Perhaps you may have heard of GDPR, a European regulation to protect the privacy of EU residents, and want to create a GDPR-compliant privacy notice on your website. Nowadays most of the companies online that offer services such as marketing are quite firm/strict with such a law. They do go ahead to always ask the participating sites to include a privacy policy page on their websites. This is also a good thing on the eyes of a search engine as it may increase the site's trust score.
In this guide, we will walk you through what a Privacy Policy page is all about, and the reasons why you should incorporate one within your site. Additionally we will also give you the recommended ways to have a Privacy Policy for your WordPress website. Let's get started!
What is a Privacy Policy?
A Privacy Policy is a document or page which gives information on what classified information the website collects and how the information is used. In simpler terms it tells users or site visitors what you're doing with their data. It also discloses information of if your data is shared or not and to whom it is shared to.
Apparently there are many methods to which any website can gather the site visitor's data. Visitors might actively share this information with you, such as by filling in a contact form or registering for an account on your website. By default this is a law in most of the countries that encourages human rights.
Here are several techniques of collecting user data from any WordPress site:
Contact Forms: Obtaining user credentials via the contact form of your website.
Comment Forms: User name and e-mail address collection when users are making comments in blog posts.
Subscriber list: Account information gathered to be added to the optin list.
Tracking Analytics: Tracking of user behavior and actions using various tracking tools.
Digital Marketing: Allowing third-party online ads companies to track codes with pixels or other ad platform tools.
Why Include a Privacy Policy Page?
Any online company/business is entitled to have a privacy policy. In any case, the key goal of a this is to ensure that the visitors know precisely what they are giving their information for. With such kind of transparency in hand the relationship between the visitor, the site owner, and the search engines is aligned.
 Apart from this main reason, you will also need it for these other crucial factors:
Helps in SEO: Google and other search engines love to rank sites with high authority. A privacy policy is one way to build trust with search engines as said earlier. It can also distinguish you from your competitors, who may not be quite so forthcoming.
Running online advertisements: If you want to run online advertisements on platforms like Google Adsense or Facebook Ads you will require a privacy policy of your website.
Adherence to the law: Government agencies like FTC (Federal Trade Commission) require you to have a privacy policy for your website. Laws like GDPR (General Data Protection Regulation) and CCPA (California Consumer Privacy Act) you will need to have a privacy policy. Failing to include this may find you on the wrong side and when held guilty of violating the GDPR, you could be fined up to €20 million. See more.
More payment functionality: Ecommerce sites are culprits to data collection, and thus they also do require payments to be done in multiple ways like use of stripe[for visa cards] which may require site owners to have privacy policy in case of any disputes.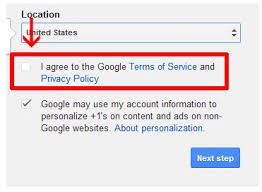 What To Include in a Privacy Policy Page
Within your privacy policy document you must reveal the details needed by each regulation of privacy that is applicable to your online businesses.
The details that should be included in a standard WordPress privacy policy page are: 
Your name and contact information
What Personally Identifiable Information (PII) you collect. 
Explain the methods you use to collect the PII.
Whether you share the PII, and to whom stating all third parties that you share data with.
If you sell the PII that you collect.
The legal basis for processing PII.
How long you keep PII.
How you protect the PII that you collect
If and how your website responds to Do Not Track signals
How you'll notify users of changes to your Privacy Policy
Explain if your users could opt-out of these cookies or pixels.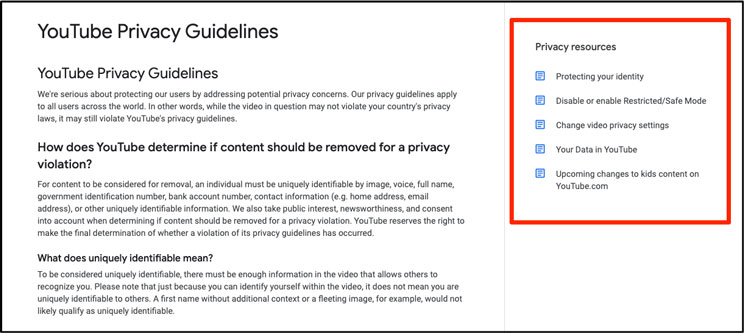 There is a lot of content which you can add to the Privacy Policy in your WordPress website. In real sense, visitors will check on your policy and decide if they're comfortable using your services. There are quite a couple of templates that can help you easily create a WordPress privacy policy page with some of the above content in them.
How to add a privacy policy page in WordPress
Step 1: Create a privacy policy page
Firstly, head over to Pages » Add New in your WordPress admin area to create a new page. Next, we suggest that you title the page as "Privacy Policy" so the users and search engine bots can immediately recognize what this page is about.
If you have prepared a text file of your policy statement, simply copy and paste the text into the new page.
Of course, you can also use the auto privacy policy generators such as iubenda or the Auto terms of service. In the example, we can create a privacy policy by using Auto Terms of Services and Privacy Policy plugin and adding the shortcode to the page in order to display it on the frontend. Once added simply click "publish" or "update" to save the changes!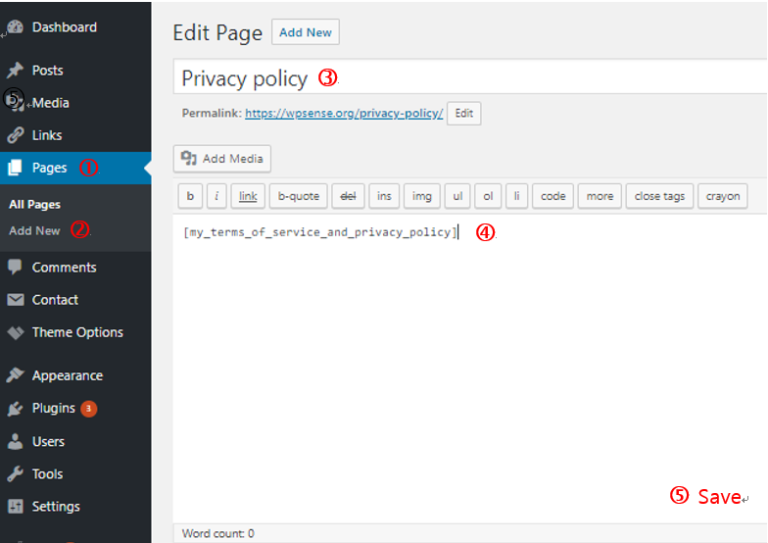 Step 2: Build a custom menu for a privacy policy page
Once you have created the page, you can go to Appearance » Menus and create a new menu.
Step 3: Place a privacy policy menu to the footer area
After that you can then assign a location to the new menu. Note that there is no rule on where to place it. However, if your WordPress theme allows, we recommend you to add this menu to the footer area of your website. By doing so, the privacy policy will be displayed on every page and also, won't take any space in your main menu.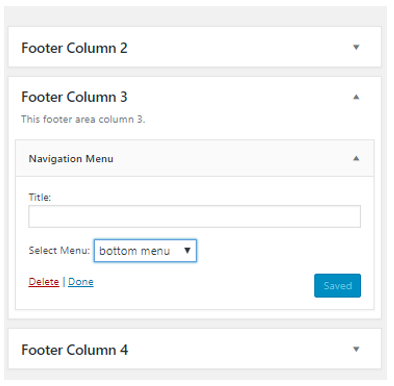 The easiest way to do this is to use Widget. After building a new menu, you can go to Appearance » Widgets. Here, you will see the 'Navigation Menu' widget. Drag this widget to your footer widget area. Then, from the "Selection Menu" box, choose the menu that you created in Step 2 and save the changes.
After these steps, your privacy policy will be displayed at the bottom of your website.
Wrap Up!
Regardless of if you're a small business, non-profit, or a big fish in the web content creation, you may be required to provide a Privacy Policy on your website that is compliant with multiple privacy laws. Creating this important legal document can seem underrated or not that important but it may save you a bunch even from your reputation. However, by using the right tools as seen from this post, you should have no issues adding a clear, informative Privacy Policy to your WordPress website.