Overview
Elementor plugin, of which is bundled within the theme provides a collection of page templates, both free and pro. The addition of Elementor templates to your page enables you to quick start your page design as the template itself is already predesigned.
Within this guide, we will cover how you can use the free Elementor templates to design your site pages.
Adding Page Templates
We recommend using page templates on a fresh and new page . Instructions on how to create a page within your website are discussed within the guide here.
Once this is done, you may then proceed to adding your desired page template as outlined below:
1. Within your page, select the "Edit with Elementor" option

2. On the next screen, click on the "Add Template" Icon

If you have not connected your Elementor account to the Template Library, you will be required to do so within this step by logging in to Elementor first or creating an Elementor account if you do not have one already.
3. You will then be presented with a popup containing a number of templates: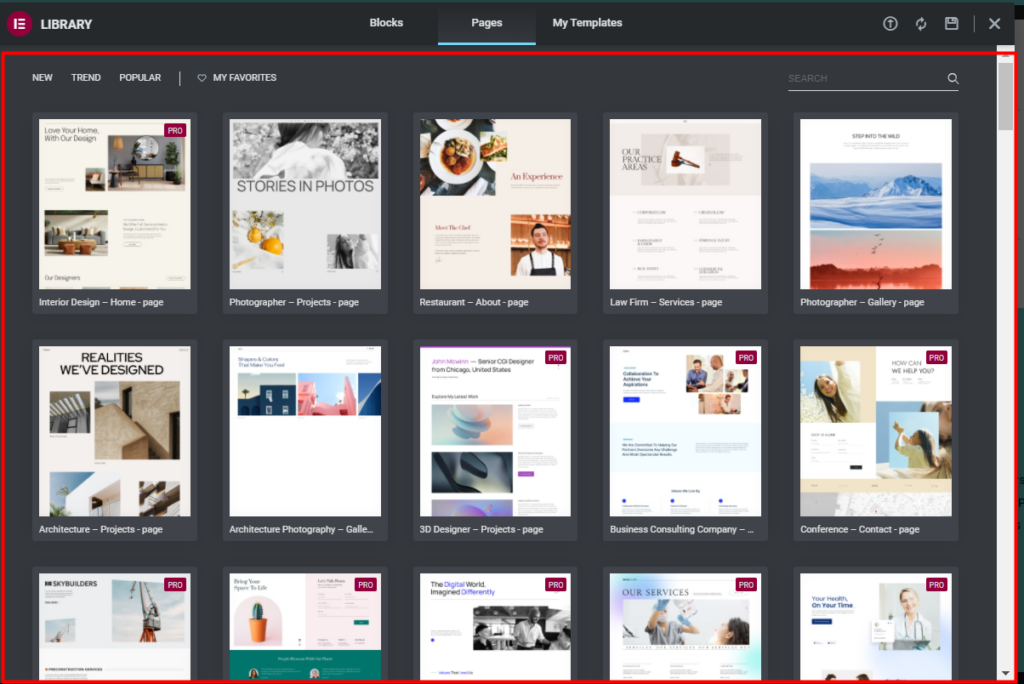 4. Here you can click on the zoom icon seen upon hovering a template in order to preview the templates.

5. Upon the identification of the desired template, you can then click on the "Insert" link within the template.

6. Once the above is carried out, you will then have a view of the template contents within your page.
Below is a sample display: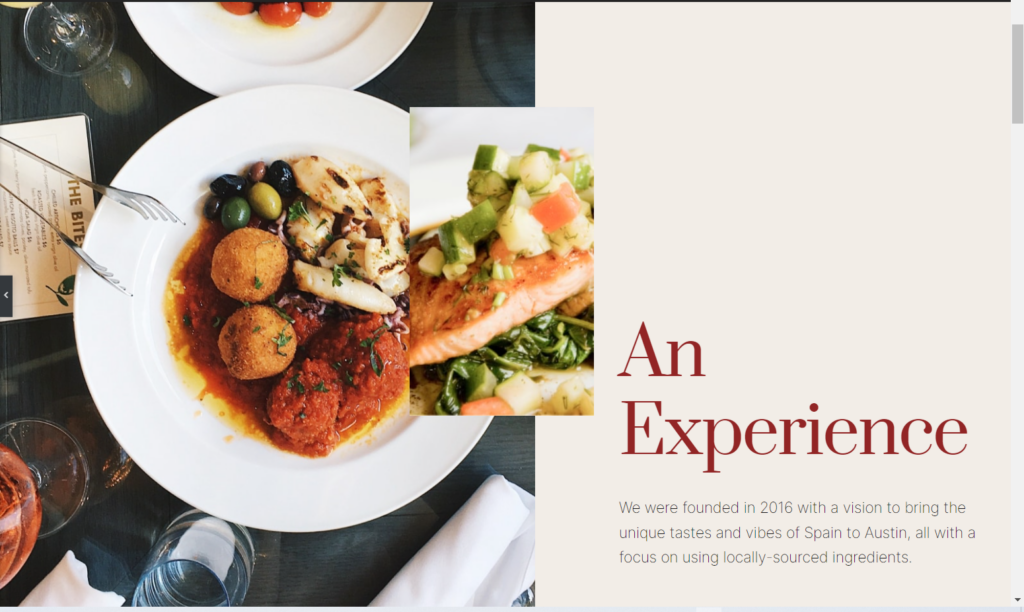 7. Update your changes within the page

Once the above are done, you may then customize your page to your own liking using Elementor.