Stax theme is a free theme available within the WordPress repository.
The theme is easily installable via FTP or from the WordPress dashboard. Within this guide, we will focus on installing the theme specifically via the WordPress dashboard.
Below are the steps to follow in order to upload the theme via the WordPress dashboard:
Step 1: Navigate to the Appearance > Themes section within your WordPress dashboard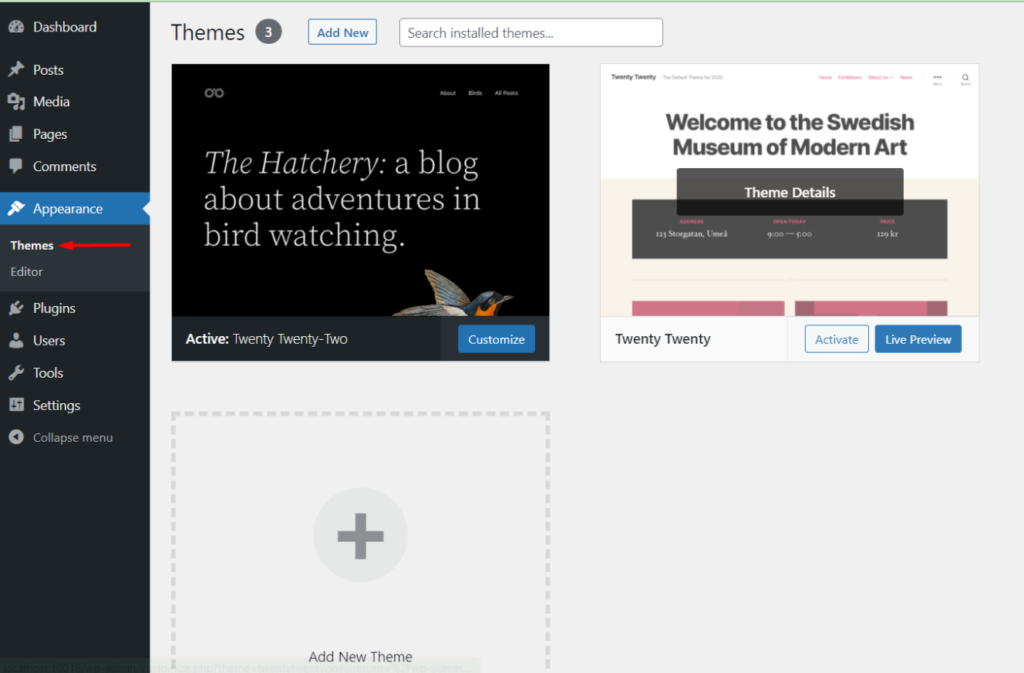 Step 2: Click on the "Add New" button or link within the section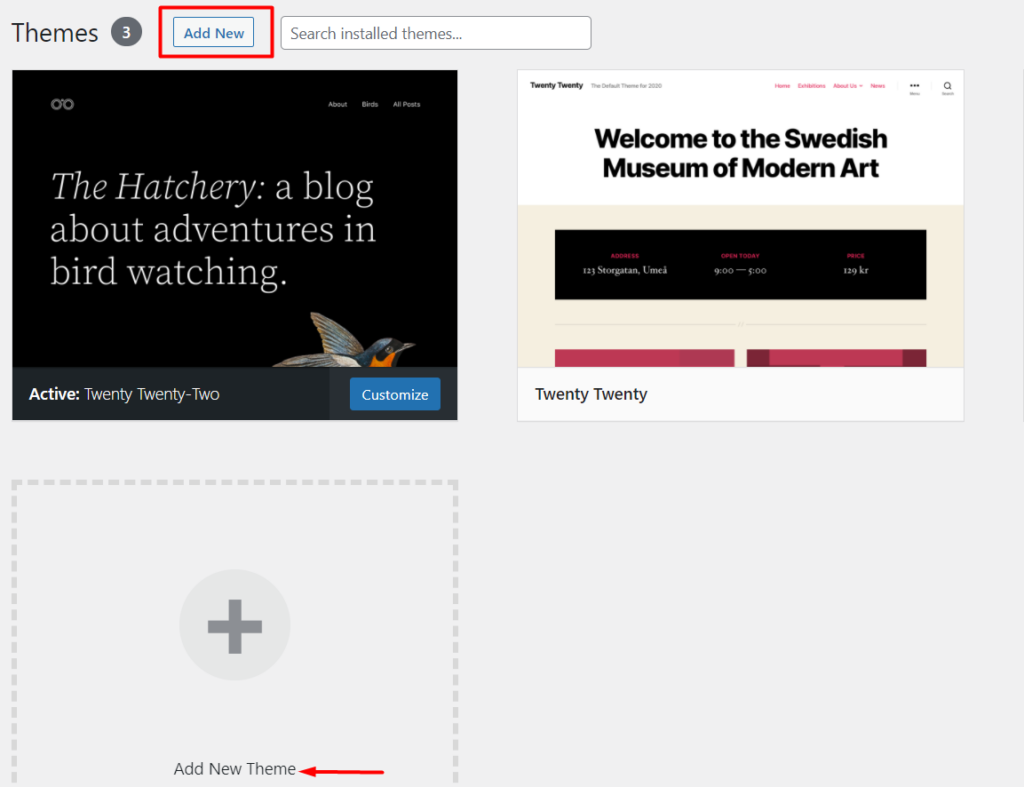 Step 3: Search for "Stax" within the search field on the far right

Step 4: Hover over the theme and click on the "Install" button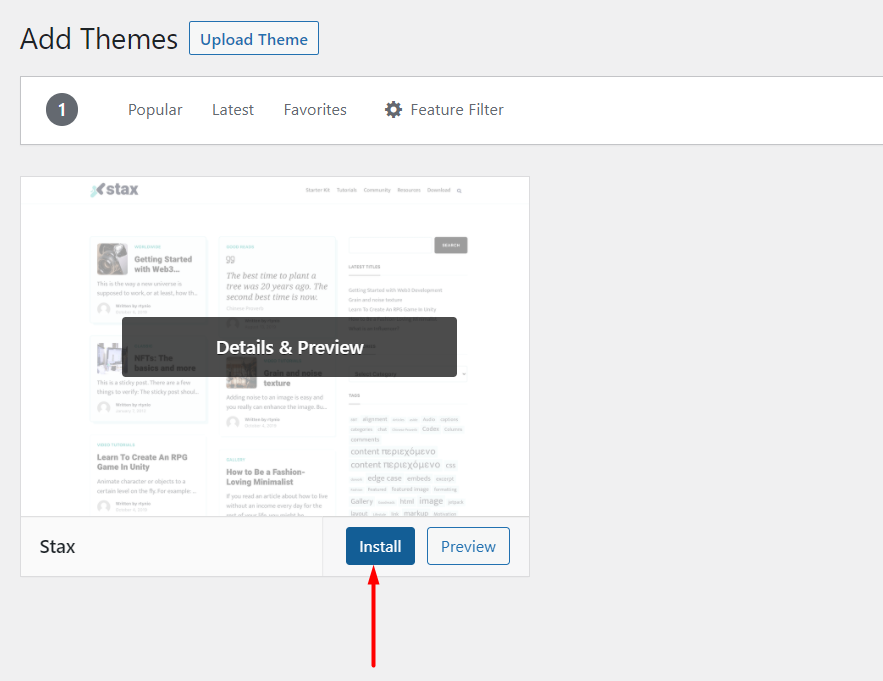 Step 5: Activate the theme by clicking on the "Activate" button
Congratulations! You have now successfully installed the Stax theme.
You may now proceed to the next setup step which is installing the bundled plugins.