Overview
The 404 page is a page used to render 404 errors in a website. 404 errors occur when a user stumbles upon a page or content that does not exist within your website. This can occur due to a number of reasons. Some of these include:
The page or content does not exist
The page or content has been deleted or moved
Incorrect URL structure especially if permalinks are not updated
Server-loading issues
The Stax theme provides an inbuilt 404 template that is rendered once a 404 error is encountered within the website.
Below is a sample display of this template within the theme: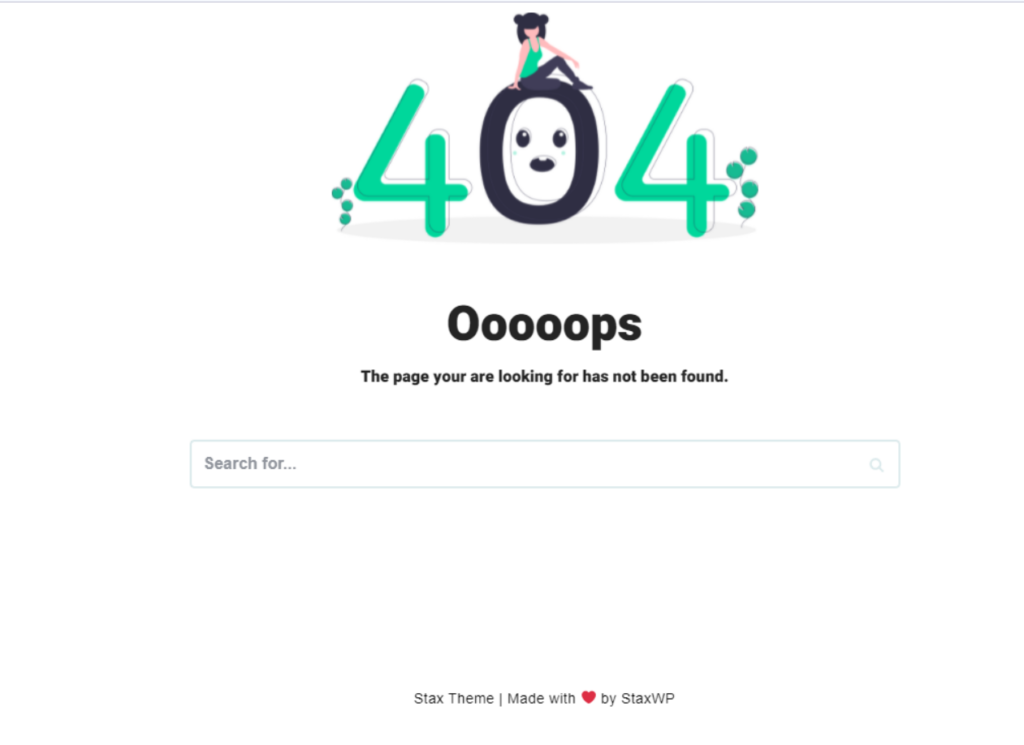 Customizing the 404 Page
Stax theme provides an option to customize the 404 page This is achievable from the Appearance > Customize > 404 Page.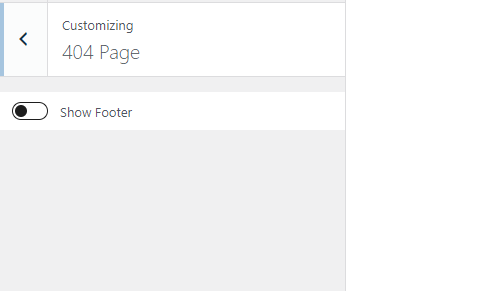 One particular setting is provided within this section which is "Show Footer".
When enabled, the footer is rendered within the 404 page. On the other hand, if the option is not enabled, the footer is not displayed within the page.