Overview
The Additional CSS section is a pre-built section that enables you add custom CSS codes to your website. The section is located within the Appearance > Customize > Additional CSS section: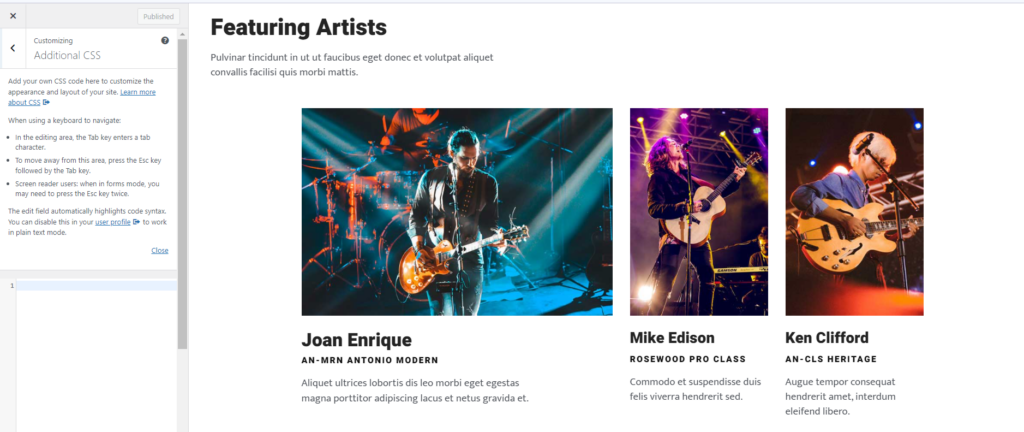 You can add as much CSS code as you wish here.
The CSS code you add overwrites the default CSS by the theme and is only applicable to the currently active theme.
If also the target section is currently in the preview pane, you will be in a position to automatically have a view of the CSS effect within the preview pane.
Below is a sample illustration on altering the excerpt text color and adding it to the custom CSS section: